5v5 Tournament for
NA

and

SEA

Update: We noticed many old players are unaware that Vainglory is still playable. If you are one of them, please check out the following articles first! We are also answering questions on Twitter.
Tournament Format and Rules
in bf we trust and Bubbleland will be co-hosting the 5v5 tournament for NA and SEA in June. Both tournaments follow the same format and rules. Here is a summary:
All rounds best of 3; finals best of 5.
Hero draft happens outside the game in a custom order.
Players must use their registered IGNs in game.
Players must stay in their voice chat throughout the game.
At least one player from each team is required to stream the game.
Each team must submit a screenshot of the match results.
The prize will be split equally among the winning team unless the moderators are informed of a special arrangement beforehand.
Timezone: Please note that NA tournament will follow EST while SEA tournament will follow SGT (UTC+8).
---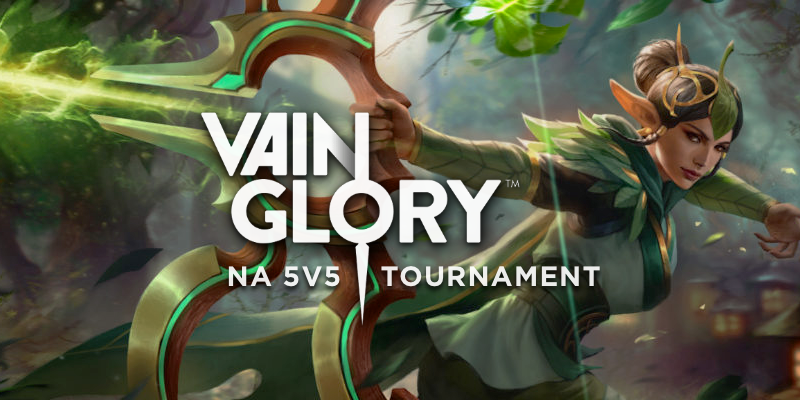 5v5 Tournament for
NA
---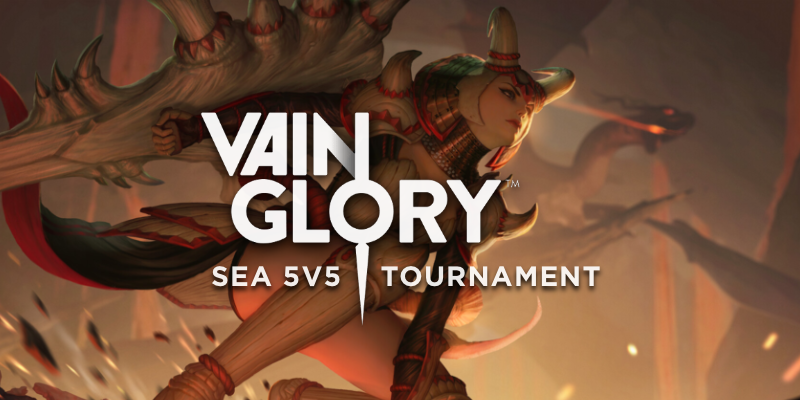 5v5 Tournament for
SEA
We are accepting donations for the prize pool which is entirely community-funded. Click here to read more about it if you don't mind parting with a few bucks. Your support means a lot.
EA players are welcome to join the SEA tournament as long as your ping in SEA server is reliable. We want to ensure a pleasant experience for all tournament participants. Please use English names in the registration form. You must be able to communicate in English.
---
Livestream & commentary
Both tournaments will have Twitch livestream with commentary so make sure to tune in at the right time! Streams will also be available to watch later. For the latest updates, please join the tournament Discord servers.
Looking for team?
Need teammates? Ask around in the tournament Discord or check out our directory of Vainglory communities. Try reaching out to individual players on the Free Agents list or make a post on Reddit and Facebook.
---
Like, share, and retweet!
Tell your friends about the tournament and help as reach us many old players as possible!
Vainglory 5v5 tournament for NA and SEA with cash prize is happening in June! It will be casted and livestreamed on Twitch. Sign up now at https://t.co/ejRjf14iaa pic.twitter.com/3IYgX3bxFh

— Bubbleland.org (@TeamBubbleland) May 17, 2022
---
Promotional Poster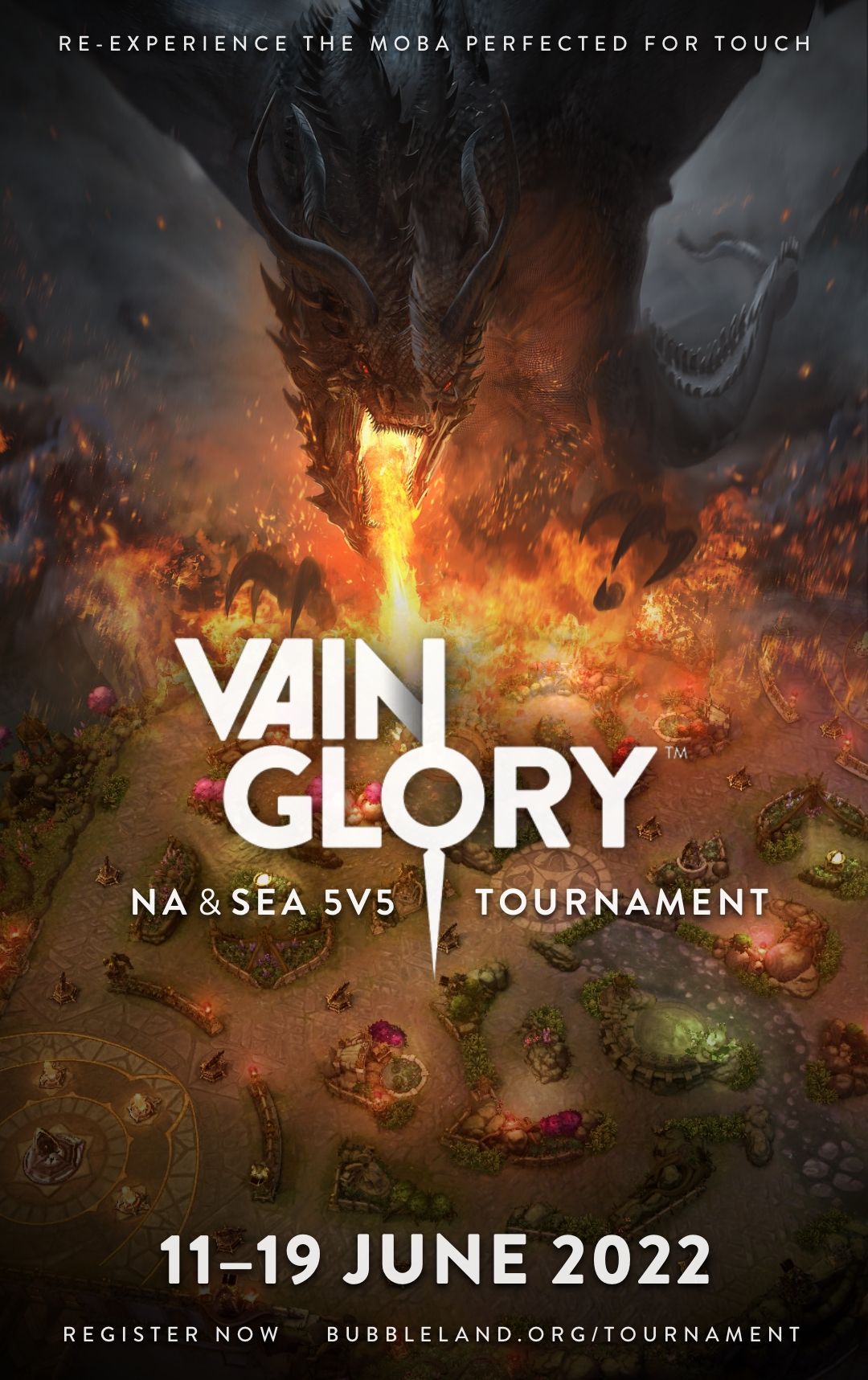 ---
For the latest news and happenings in the Vainglory community, please join the Bubbleland Discord and get the Vainglory role. For Vainglory guides and resources, check out our work here. We are on Twitter so follow us there too!